Spring is in the air, don't let a dirty house spoil it! We've put together the 7 best spring cleaning tips and tricks to help make chore time a breeze.
#1 Cut the Clutter
Out with the old and clear out the junk. If you haven't worn or used it in a year, you don't need it. Either donate your items or have a yard sale.
#2 Freshen the Beds 
Sometimes comforters, blankets and pillows don't need to be cleaned, but they do need to be aired out after a long winter indoors. Take them outside and hang them on a drying rack or clothesline for a day to freshen up for spring.
#3  Switch it Up
Flip your mattress and rotate the head and foot positions as well. This will help the mattress maintain its shape and always ensure a comfortable night's sleep.
#4 Zest is Best
See the grit and grime building up in the bathtub? Grapefruit and kosher salt will do the trick. Just slice the grapefruit in half, sprinkle on some salt and scrub away. You'll be amazed at how clean and sparkly your bathtub will be once you finish. Not only does this method sanitize and dissolve grime, it also leaves a fresh scent without the fumes of harsh chemicals.
#5 Drab to Fab
Drapes looking drab? Take them out of the window and into the dryer on air-fluff for 15 minutes. Pro-Tip: stick a wet towel in the dryer to pull the dust off the drapes. Make sure to re-hang immediately.
#6 Clean Out the Fridge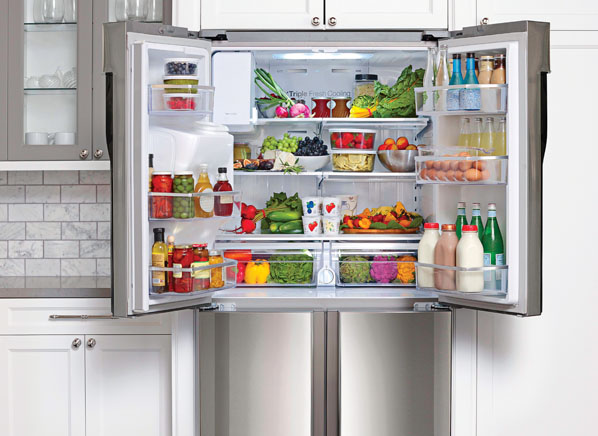 This task can seem daunting, but make it more manageable by breaking it down into sections. Throw out all expired foods and get into the habit of tossing expired food each week. Once the fridge is filled only with with fresh food, move on opzioni binarie to cleaning off stubborn stains and food particles. Wipe all surfaces with a mixture of kosher salt and soda water. The bubbling action of the soda water mixed with the coarse texture of the salt makes for the best natural fridge cleaner.
#7 Deep Clean
Show your carpets some TLC and give them a deep cleaning. Dust, dander and other allergens can settle into the carpet and can be difficult to remove with a standard vacuum. Not sure you're up for doing it yourself?  from Golden Shine today and we'll help tackle your deep cleaning needs!